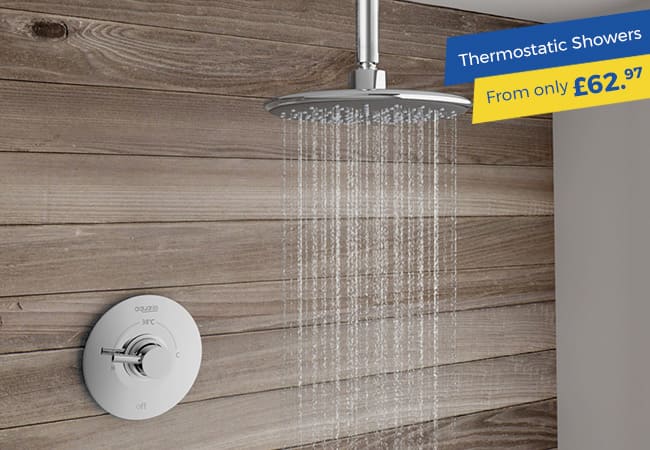 Thermostatic Showers
Our wide range of thermostatic showers can greatly enhance your showering experience! From bar valve sets and concealed sets, to bath shower mixers, and more, we have something to suit whatever style you want to achieve.
Browse our thermostatic showers today and save an extra 10% this September when you purchase with an enclosure. Simply enter code THERM10.
Shop Now
Shower Enclosures
Whether you're looking for a quadrant enclosure, sliding door enclosure, pivot door enclosure, or something else, you can be sure we have the right product at the right price for you. Plus, our EasyClean enclosures make cleaning easy and effortless to leave your bathroom looking its best for years to come.
Buy a new enclosure and get a thermostatic shower for 10% less this September with the code THERM10.
Shop Now