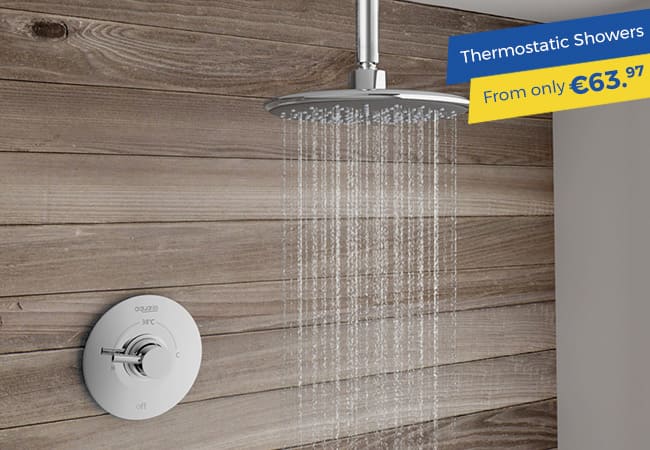 Thermostatic Showers
Our vast range of thermostatic showers allows you to greatly enhance the showering experience in your home. From twin head sets and exposed sets, to bath shower mixers and more, we have plenty of choice for you to find one you'll love.
Browse our thermostatic showers today, with 10% off when you purchase an enclosure. Simply enter code THERM at checkout.
Shop Now
Shower Enclosures
Whether you have a sizeable family bathroom or a small space, we have pivot doors, quadrants, sliding doors, and plenty more enclosure choices to choose from. We also pride ourselves on our EasyClean enclosures, which make cleaning easy and effortless everytime.
Buy a new enclosure and get a thermostatic shower for 10% less this September with code THERM10.
Shop Now