Winter has finally arrived and as we get deeper into the cold weather, our daily habits are disrupted and our morning routines are altered to fit the colder weather. However, our time in the shower rarely changes. They're usually are a heavenly place you can relax but during winter may become a dreaded task in our morning routine as the urge to stay in a warm bed takes over! To help make your mornings nicer (and warmer) we've got a few tips to share with you...
First Off, Preparation Is Key
It sounds completely over the top (it's only a shower after all) but it does help to make showering a much nicer and warmer ordeal. Don't cobble together everything you need just before you shower. Get it all ready the night before so you can roll out of bed into a glorious bathroom that has been awaiting your arrival. If you're one of those people who really doesn't like the mornings then try switching to a late-evening shower, plus it will get you nice and relaxed for a good night sleep ready for a bright and early morning.
Set The Temperature Before Getting In
We've all had those nasty surprises when we turn on the taps waiting for water at the perfect temperature to pour out, when in fact we get an awful spray of either blistering hot or ice-cold water. So the next time you shower, instead of turning the taps on and jumping straight in, give it a few seconds and run the water a little so it can achieve the right temperature. That blast of hot or cold water can then be avoided meaning you don't start your day off to a bad start!
Our Thermostatic Showers are perfect for this!
Stop Your Mirror Steaming Up For Good!
This is an incredible little 'bath hack' that everyone needs to know about. It's easy to do and makes your morning routine easier too. All you need is shaving cream! Usually, we associate shaving cream with, well... shaving but not today! Simply lather it onto your mirror and wipe clean with a towel. Once clean, your mirror will be steam-free for weeks! If you don't have shaving cream then a 50/50 mix of water and vinegar will work just as well! Why not give it a go with one of our mirrors? From LED mirrors to mirrored cabinets, we've got lots of options to suit any bathroom.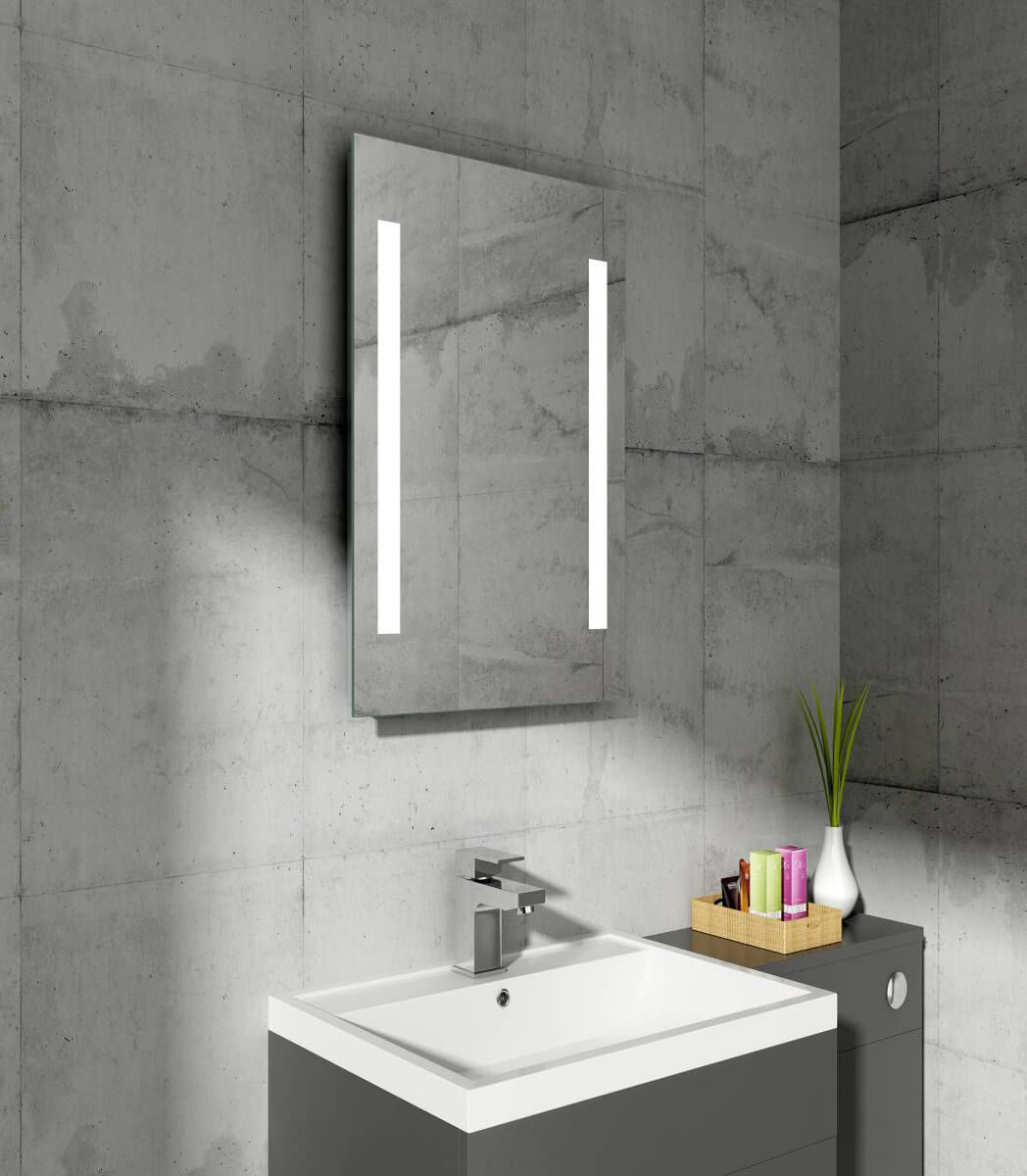 Towels
Stay clear of thin towels. They get wet too fast and hold cold water close to your body - in short, they make you cold. What you need is two thick towels, one for your body and one to wrap your hair in for maximum comfort and warmth. That way any escaping heat is trapped and you're protected from any drafts! If you're feeling extra luxurious then a heated towel radiator is an even better addition to your bathroom arsenal. Simply place the towels on the radiator before you have a shower and they'll be nice and toasty, ready for when you get out!
View our amazing heated towel radiator selection here!
Cool Is The Next Hot
This tip may fail to persuade some of you but it's probably the best advice you could ever get in winter. Naturally, when we're cold our instinct is just to get as warm as possible, as fast as possible. Instead, try to set the water a little cooler than you normally would... Sounds ridiculous, doesn't it? But it actually helps to climatize your body to the colder temperature, so when you come face to face with the ice-cold winds, you don't feel the effects as strongly as you would if you had a hotter shower. In fact, colder showers even have numerous advantages, including health benefits! Plus it saves you money! Not convinced? How about a small cool blast towards the end of your shower which some of our

1 month ago

627 view(s)